C1B1 Summit 2022 Moderator, Panelists, & Keynote Speaker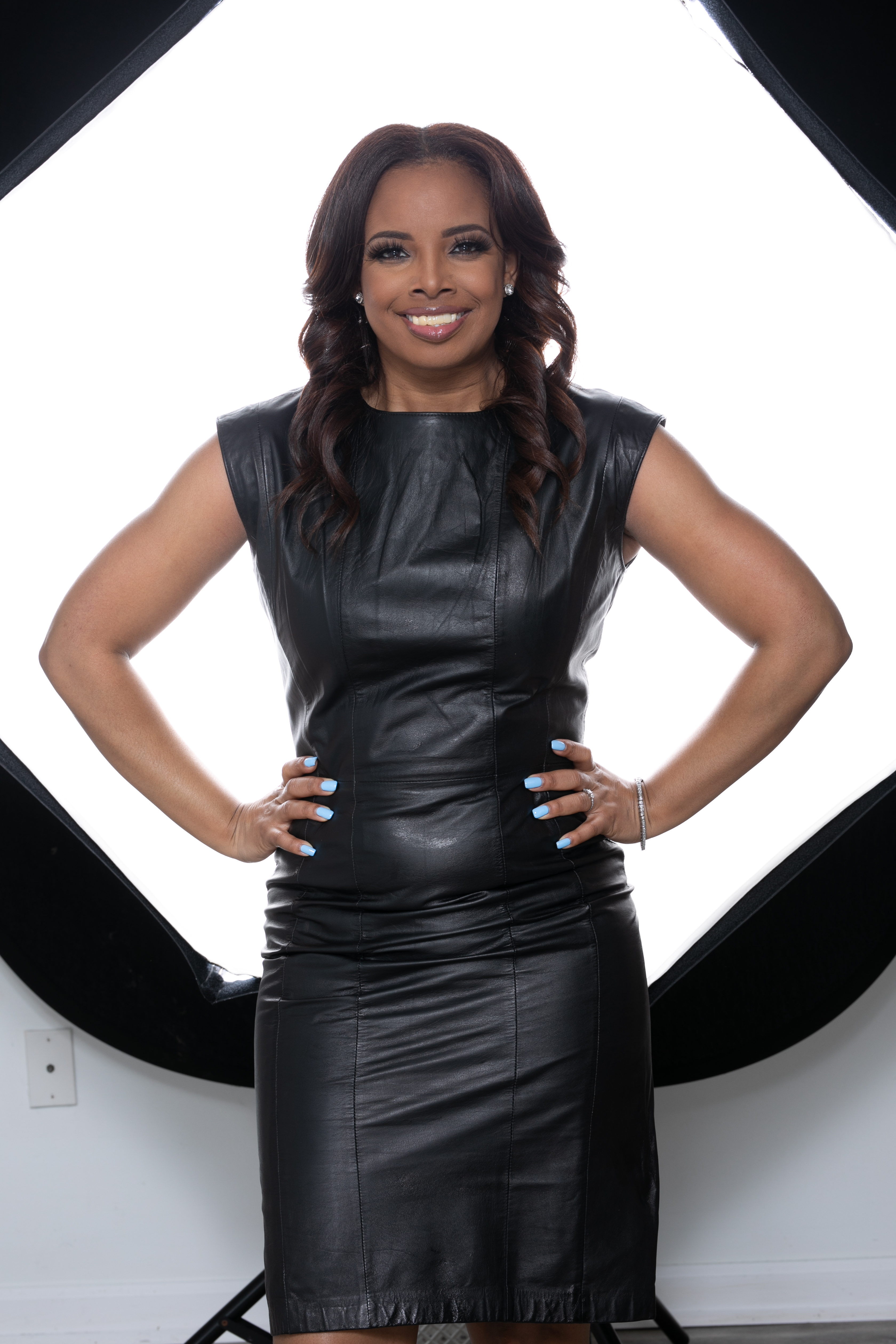 Candice Adkins-Wilson currently serves as the News Producer for the radio show "The Daily Drum and Morning News Anchor," which airs on WHUR Howard University Radio Network. In her role she has worked with various celebrities, including actress Taraji P. Henson, reality star Kenya Moore of Bravo's "The Real Housewives of Atlanta," musician Dawn Robinson of En Vogue, music super group Kool & Gang, the family of legendary blues singer Bessie Smith, the family of esteemed actor Dick Gregory, and other newsmakers & dignitaries. She has also covered several conferences and national platforms, to include the Republic and Democratic National Conventions. Her vast experience and expertise are in the areas of talent booking, field producing, event planning, stage production and education. Ms. Adkins holds a Bachelor of Fine Arts degree from Howard University and is a native of St. Louis, Missouri. She has served as an event coordinator for Ofield Dukes & Associates and a stage manager for music festivals and theatre performances, as well as planned career fairs and organized events for city council members. Prior to joining WHUR, she worked at Sister2Sister Magazine coordinating promotional events, booking interviews, and assisting the publishing editor Jamie Foster Brown. Due to her knowledge in many fields, she has also been able to produce and contribute to an extensive list of panel discussions across the U.S, to include "The Role of African American Women as Change Agents" with the former First Lady Michelle Obama, the Congressional Black Caucus, The Elizabeth Taylor AIDS Foundation and Gilead Sciences, The Urban Network & Entertainment Summit in San Diego, California. She has also participated in The National Publicity Summit in New York City and around the DMV area.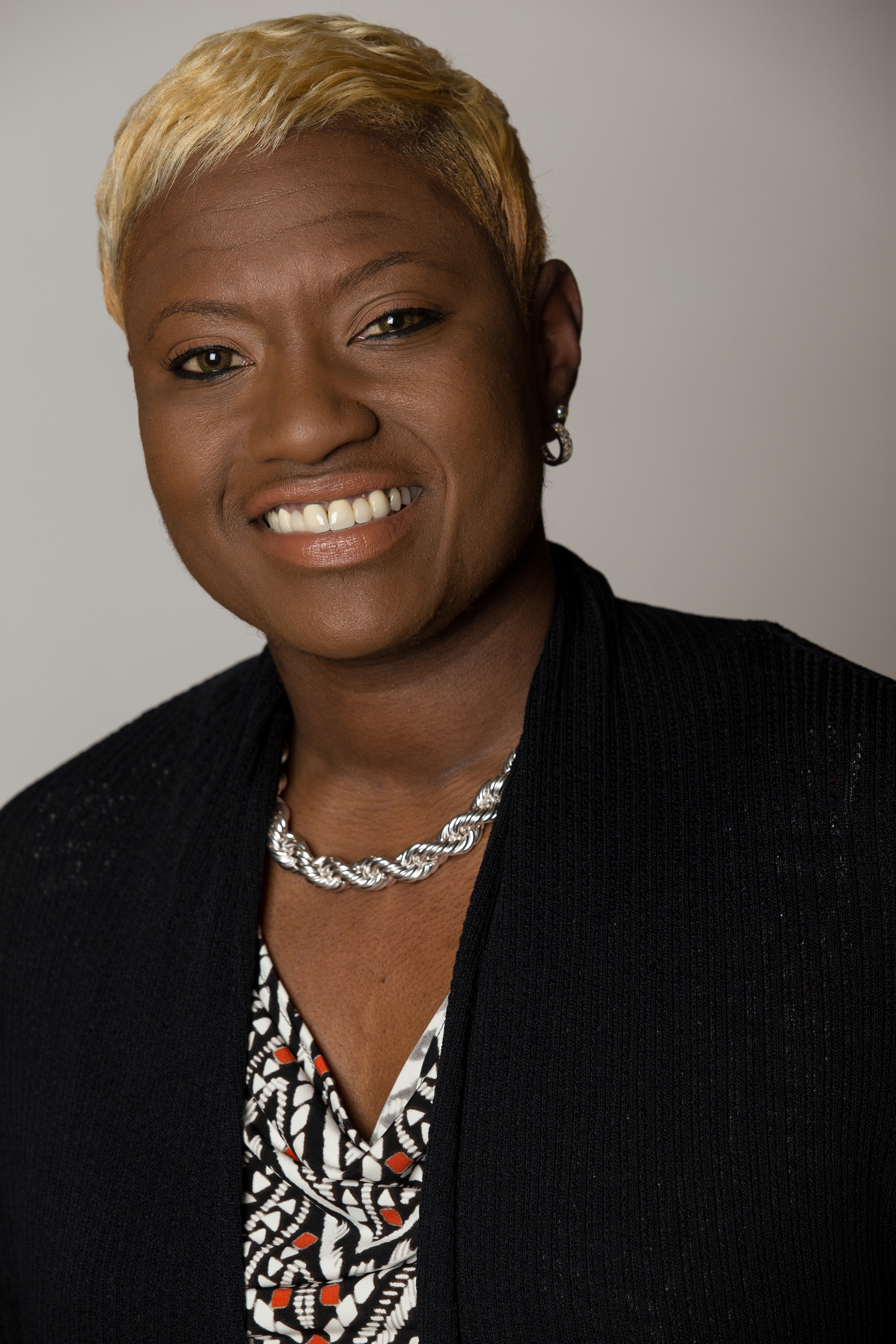 Danielle leads Microsoft's Industry Solutions Consulting Services in the Northeast Region of the United States. She is the General Manager overseeing sales and delivery for top priority enterprise customers. She has a passion for developing high performing teams, making sure all voices are heard, and surrounds herself with diverse talent. Most recently Danielle served as the president for Women at Microsoft, DC Chapter. Her passion for diversity and inclusion spreads far and wide. She mentors a number of rising stars inside and outside of Microsoft. She is passionate about inspiring young people to realize the art of the possible with careers in technology. In her spare time you can find her at competition venues cheering on her daughter's all star cheerleading team, hunting for cyber deals, to fill her extreme couponing and shopping addiction, or in her home bar practicing her mixology kill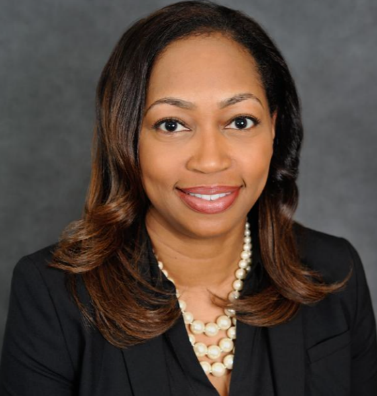 Melandee Jones Canady is an accomplished IT Executive with a proven track record in large transformational technology programs. Melandee believes great organizations increase inherent value by enabling technology to support its business goals. She has done this throughout her career by combining her technical expertise, strategic planning, and business acumen to achieve optimal business value. Melandee is recognized for her skills in system implementation and integration, program management, risk management, and IT strategy. Currently Melandee serves as the Senior Director of the Digital & Technology PMO, for Abt Associates. She is responsible for the execution of global multimillion-dollar transformational initiatives as well as the development of enterprise capabilities. Prior to this role, she served as an IT Delivery Executive for AARP, a nearly $2B association that serves 38M members. At AARP she supported strategic initiatives including Digital Transformations, Robotic Process Automation, and enterprise-wide technology investments. Prior to AARP, Melandee worked in professional services as a systems integrator for Deloitte Consulting. As a part of the management team she advised clients on legacy system modernization, the technical implementation of healthcare reform provisions, and on large scale retail business transformations. Prior to Deloitte, Melandee worked in Financial Services as a senior technologist. She worked on several Merger/Acquisition projects and the development of Direct Banks. Melandee's career began with Enovia, where she held several software engineering positions with increasing responsibility. Her focus was on Enovia's Product Lifecycle Management tool where she was an integral part of the team responsible for taking new software to market.During Melandee's career, she has provided board leadership and volunteered with several organizations. She currently is a CRi (Choice, Respect, independence) board member, working on the CEO Search and Development committees. CRi's focus is on providing personalized resources to people with developmental disabilities and mental health needs. Melandee has also recently served on the Fairfax County Community Action Advisory Board as Vice Chair and Strategic Planning lead. This board advises the Fairfax County Board of Supervisors on the needs of limited-income persons. Melandee has also recently served on the Fairfax County Disability Services Board. Melandee is a member of The Links, Inc and the Junior League of Washington. While residing in North Carolina, she served as treasurer on the Board of Directors for Arts For Life and on the Advisory Board of Citizen Schools NC. Other community involvement over the past 20 years has included the United Nations, the Special Olympics, the Community Investment Network, and the Guardian ad litem program. Melandee has had various local, national, and international speaking engagements with organizations such as the Quality Assurance International (QAI), the Black Data Processing Associates (BDPA) and Deloitte Consulting. Melandee received a MBA from Pfeiffer University and a Bachelors from the University of North Carolina at Charlotte. Melandee, her husband James, their daughter and son reside in Northern Virginia.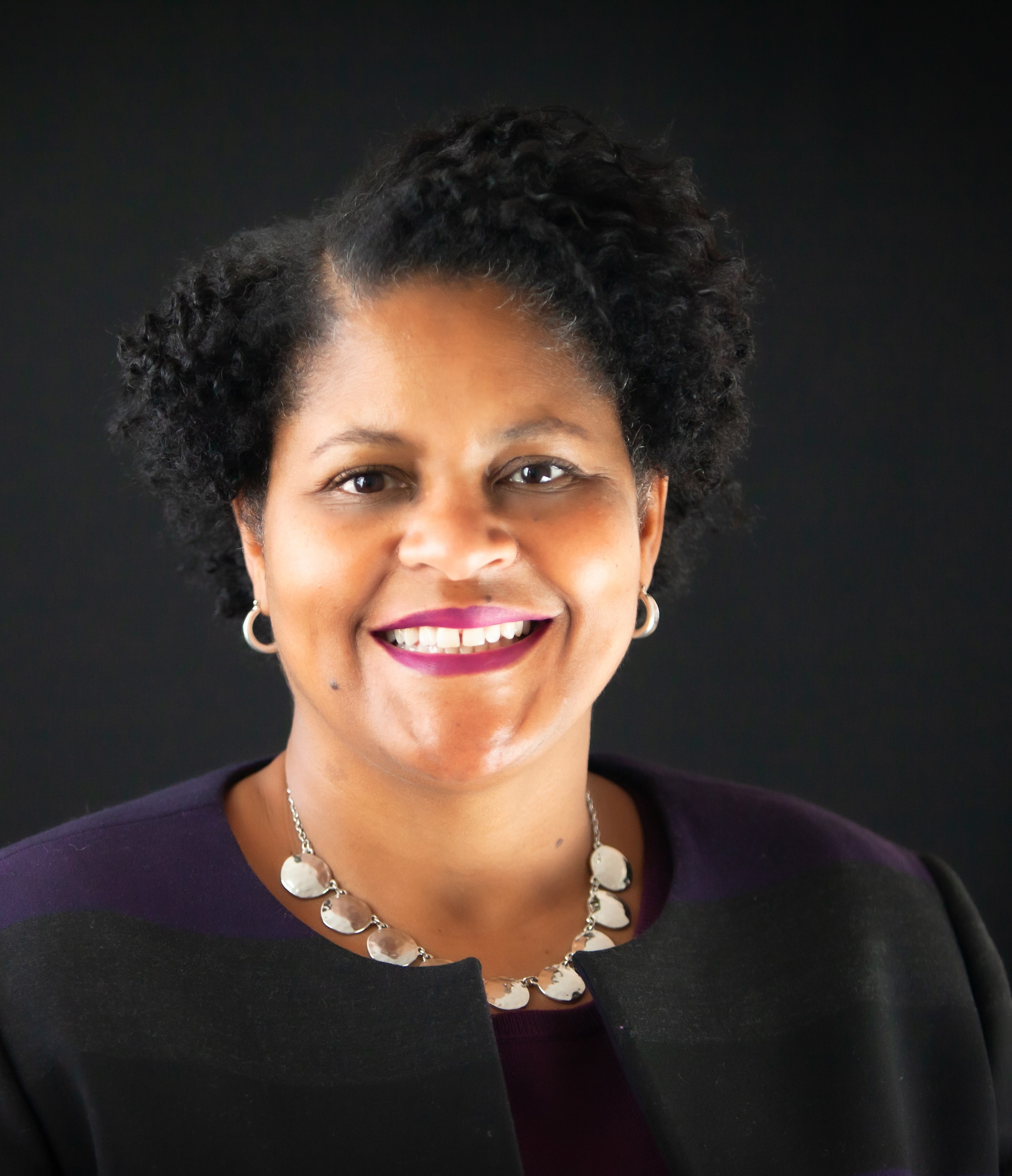 Monica is the Chief Technology Officer for the National Association of College and University Business Officers (NACUBO) and Chief Information Officer for Edifying Teachers. She has been a technology professional for over 25 years. Previous to NACUBO, Monica was a Senior Technology Consultant in the federal government for the General Services Administration (GSA) and the Transportation Security Administration (TSA). Monica is an Association Technology Women Champion board member. She is an active member of the American Society of Association Executives (ASAE) and serves on their Technology Professionals Advisory Council. In addition, she is a former Women in Technology Vice-Chair for the Girls in Technology Program and former DC Stem Ambassador and Grace Hopper Scholarship committee volunteer. Monica is passionate about promoting technology careers for more women of color and empowering girls to become innovators in STEM fields. Monica holds a B.S. in Information Systems Management and an M.S. in Technology Management from the University of Maryland University College. She also earned the Diversity, Equity, and Inclusion in the Workplace Certificate from University of Southern Florida.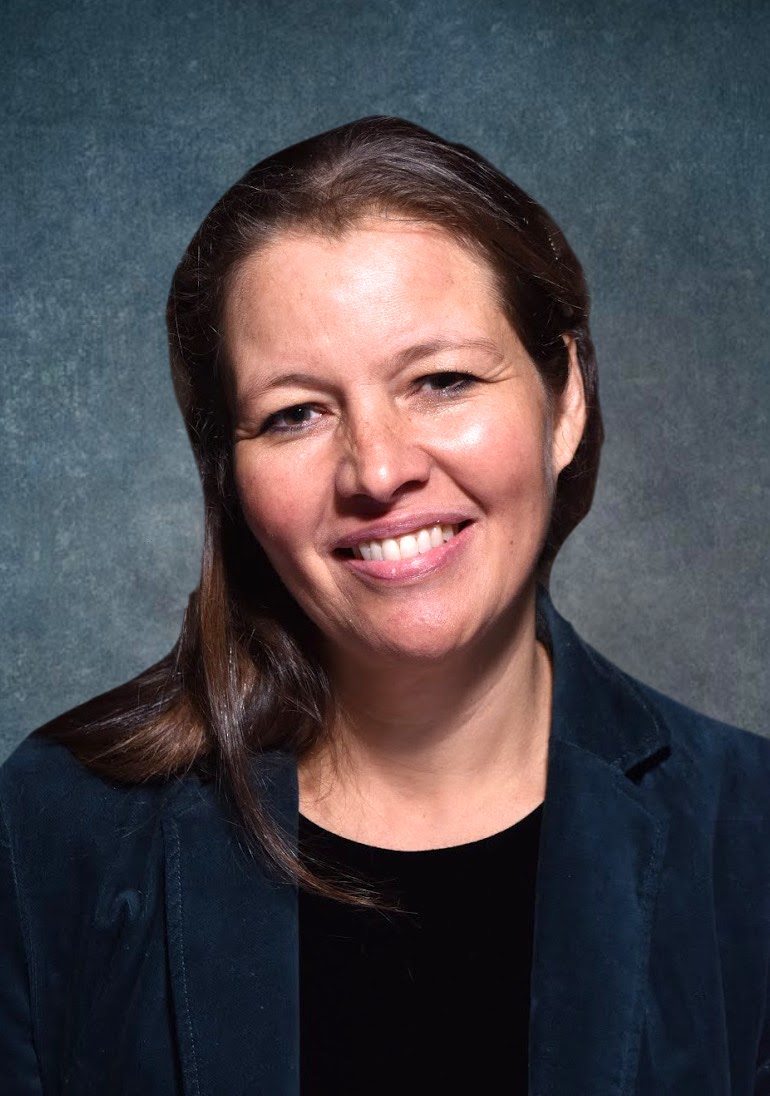 Ms. Alexandra Jellerette is president and co-founder of Zane Networks, LLC (ZaneNet), an award-winning Washington, DC business. ZaneNet is a health information technology company that provides healthcare transformation services and solutions. The business is active in projects aimed at reducing healthcare disparities and improving access to care for at-risk children and their families and employs over 40 staff members. As president, Alexandra has spearheaded the company's operations and growth through strategic planning, sales, proposal development, and key partnerships. She has helped create a responsive human resource and financial structure that supports the company's long-term growth. A graduate of Wellesley College with a master's degree from American University, Alexandra began her career in teaching, training, and project management. She was chosen by Maryland's Daily Record as a Very Important Professional under 40 and was featured in Montgomery County Women Making It. Alexandra volunteers for several community organizations and boards and loves spending her free time with her husband and three daughters. Her special passion is creative writing, and she is currently working on her third novel. Please visit www.zanenetworks.com to learn more.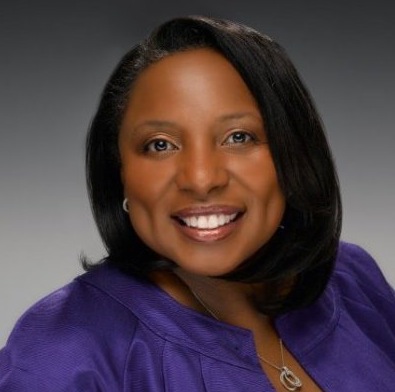 A visionary who started her now award-winning, multi-million-dollar business with a personal investment of $500, Ms. LaJuanna Russell has more than 20 years of experience in all aspects of business operations and government contracting. She is particularly practiced in the areas of human resource management and process improvement and is a sought-after speaker on topics such as Future of Work, leadership, diversity and inclusion, entrepreneurship, and women in government contracting. In addition to her certification as a Six Sigma Green Belt, Ms. Russell holds a BA in Communication Studies from Virginia Tech and an accelerated MBA with concentrations in International Business and Finance from George Washington University. She is chair of Small Business Majority's Board of Directors, a member of Alexandria Chamber of Commerce's Board of Directors, a member of The George Washington School of Business Advisory Board, a member of Professional Services Council Board of Directors Executive Council, a member of The Campagna Center Board of Directors, the DC Leadership Council Co-Chair for Vital Voices, a member of the Women Impacting Public Policy's Board of Directors, a member of Intuit's Small Business QuickBooks Council, immediate past chair of Alexandria Commission on Employment, and an alumna of the Goldman Sachs 10,000 Small Businesses Program. Visit www.bizmanagers.com to learn more.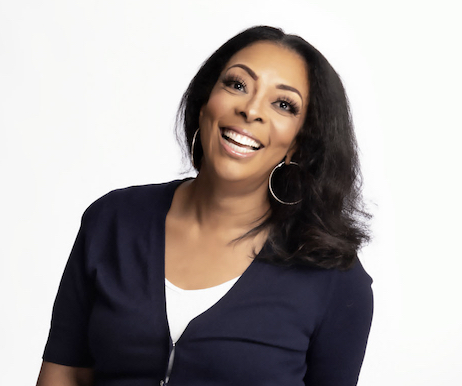 "If you always do what you've always done, then you'll always get what you've always gotten; so do it differently but consistently"
Rozita Washington lives by this philosophy daily. After 10 years working with a Fortune 500 company and others, Washington, like many other dedicated professionals in the early 90s, received a pink slip due to corporate budget cuts. Washington learned early on, that in order to avoid the devastating experience again she would need to take a leap of faith and follow her vision to be a business owner. In 1996, Washington formed Leading Through Change, Incorporated (LTC). In just ten years, LTC, a training and information technology firm based in Prince George's County Maryland, has successfully implemented programs and technology solutions for government and commercial clients such as the United States Department of Agriculture (USDA), Center for Medicare and Medicaid Services (CMS), and Kaiser Permanente. LTC is certified as an 8(a), WBENC, and woman-owned company. Washington attributes the success of her organization largely to a spirit of excellence, a spirit of perseverance and a limitless attitude. During her illustrious career as a business owner she was widely recognized for her many professional accomplishments, community outreach endeavors, and public image as a role model for other women and youth. Washington graduated from Bowie State University with an M.A. in Human Resource Development, a B.S. in Industrial Technology/Engineering from the University of Maryland and a Master's Certificate in Government Contracting from George Washington University. Among her many leadership accolades has been Leadership Prince George's, Dale Carnegie Leadership Institute, 40 Under 40 Leadership Award, Dorothy B. Brothers Executive Scholarship, Vistage Member (2007 – 2008), Women Presidents Organization Member (2008), Women Business Enterprise National Counsel, Women Presidents' Educational Organization and an Adjunct Professor for the Behavioral Science Graduate Program at Bowie State University. Washington is a native Washingtonian and is currently a resident in Prince George's County, Maryland. She has developed her strong affinity for family and community values through her support and sponsorship of churches, community programs for youth, senior adults and other non-profit organizations. In between her many professional and community commitments, Ms. Washington enjoys liturgical dancing, traveling and love for her two sons.
Zaneilia Harris, CFP is the founder and president of H&H Wealth Management Group, As you can clearly see, She is certified financial planner (one of few African-American advisors leading wealth management) in the Washington, DC, area and she is part of smaller group of African-American women in this field. This makes her stand out, but it's not what makes me unique. Zaneilia knows firsthand the challenges that keep women from maximizing their full financial potential. She also knows it's possible to turn that around with just one meeting, one change, one decision. She worked at a large investment management firm many years ago where she was in the minority both as a woman and an African-American. One day, she was talking to her then-manager about client attraction and he made a poignant statement: "You will attract people who are like you and those types of people will make up your client base." She kept this statement in mind when she decided to start her own firm. She wrote her blog and book, both entitled Finance 'n Stilettos, to provide the insider information you need to expand your knowledge and increase your wealth. A safe place for women like her: professionals navigating busy schedules who want more but don't always know where to start. H&H Wealth Management Group is a business for high achieving women. For more information, please visit https://hhwealth.com.

Montina "Ama" Vital, originally from the St. Louis area, has become a pillar in her community. Ama migrated to the Washington D.C. area as an Electrical Engineer in 1997. Several years later, the call for service in Ama's life expanded. Ama joined the US Army and as a US Army Veteran, Ama quickly realized that she had a passion for helping others on a deeper level. Ama is a wife of 20+ years and mother of 3. She enjoys cooking, gardening, making quilts, and serving her community as a spiritual counselor and a financial educator. In 2006, Ama partnered with her spouse and launched a psychological services business in Waldorf, Maryland. The purpose of this practice is to help the community around mental health and neuropsychological testing. In 2015, Ama entered the financial services industry where she became a licensed insurance professional. In 2016, Ama decided to dedicate her time and energy to her passion and pursue it as a full-time career. Along her journey as a financial expert, she is aware of the new-age difficulties that we face in family finance, business finance, and securing a legacy for the future generations. She understands that these key elements are "Vital" to the lifeline of families and their generational success. In 2019, Ama became a Certified Business Leader. Ama saw the extreme need of financial literacy and education within her community so she obtained her National Certification as a Financial Education Instructor so that she can educate on all national platforms. Ama has been a keynote speaker, subject matter expert, and have developed an agency of agents that believe in her mission and look to assist the community. She even practices what she preaches as a family with her eldest child committed to the mission as well with a degree in Finance and his license in Insurance. Currently, working towards her certification as a Charter Financial Consultant (ChFC) from the American College of Financial Services as a veteran scholarship recipient. Ama's mission is to help families realize that financial security is "an essential, a must-have" and that financial capability is within all of us no matter our income level.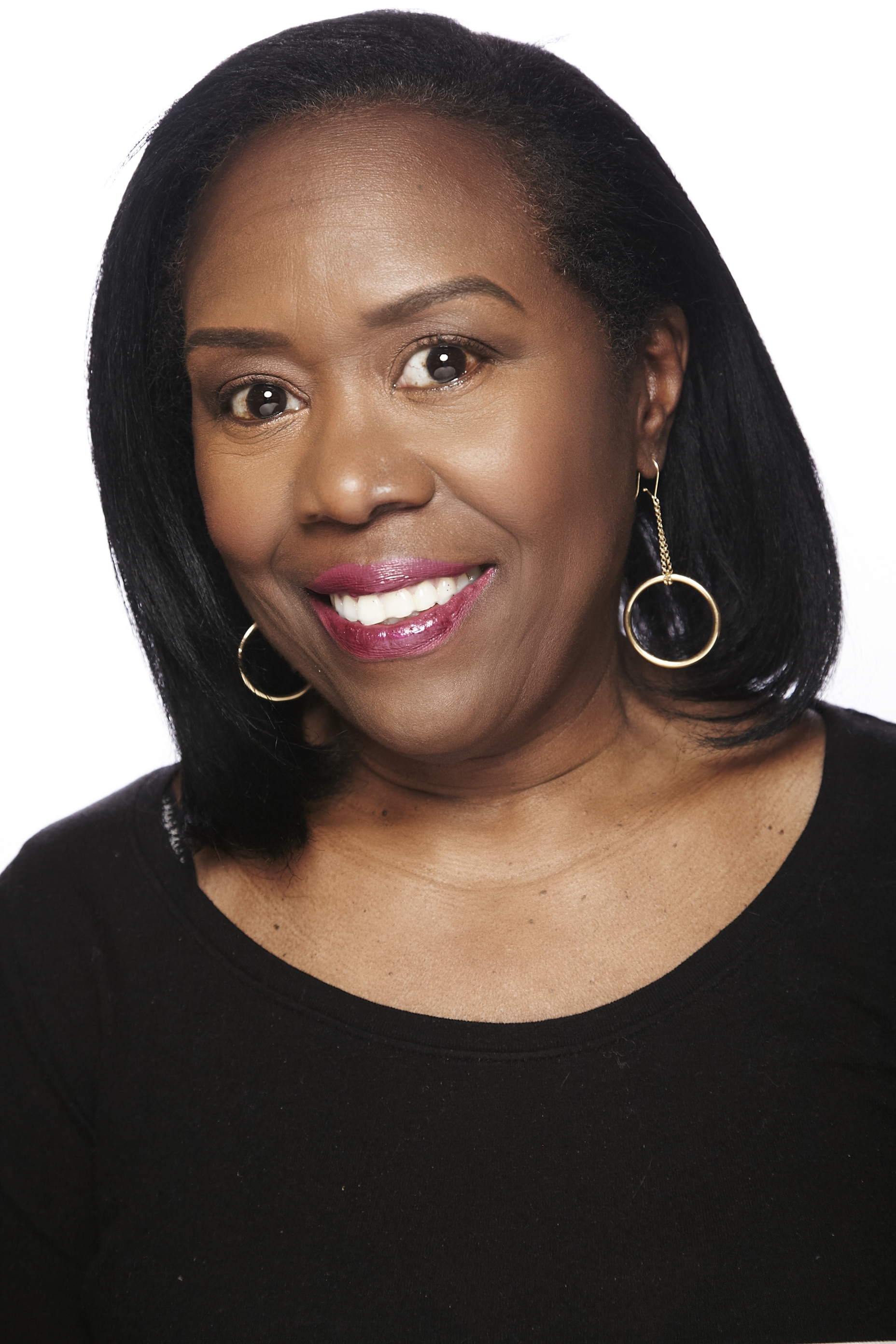 Donna M. N. Edwards is a lifelong learner who earned a Bachelor of Arts degree in Sociology from State University at Stony Brook New York, a Masters of Administration from Trinity University in the District of Columbia and a Juris Doctorate from Howard University School of Law.
During her career, she used her legal training in every position she held. She served as principal of St. Augustine Catholic School, Webb Elementary School, and was the Head of Upper and Lower School at Reid Temple Christian Academy. Prior to her career in education, Ms. Edwards served as legal advisor to the Department of Consumer and Regulatory Affairs and legal advisor the Police and Fire Retirement Board.
Though Mrs. Edwards has recently retired, she does professional and educational consulting work, engages in public speaking, and writes books.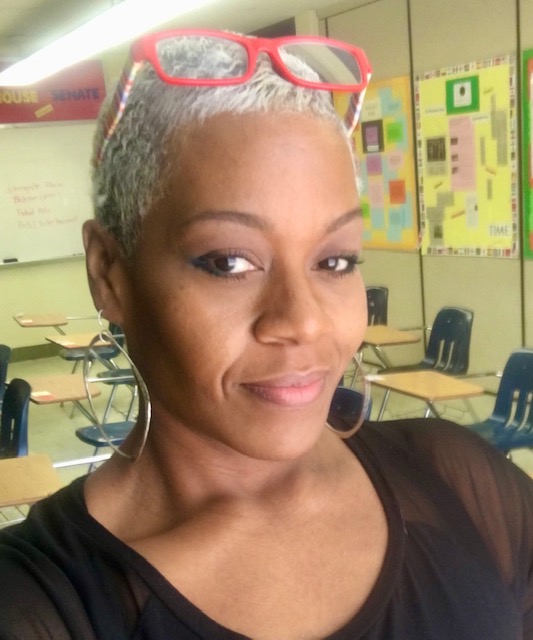 Nissa N. Copemann has over 30 years combined experience as a nonprofit executive, attorney, and legal educator. Her journey began at the prestigious Duke Ellington School of the Arts in Washington, DC as a student in their Literary & Media Arts Department. She received her Bachelor of Arts from Denison University and was the first African-American woman to graduate from the university with a triple-major degree in Philosophy, Political Science, and Economics. During undergraduate school, Ms. Copemann completed a legislative internship with a nongovernmental organization (NGO) on Capitol Hill where her published work and lobbying efforts were part of the successful campaign to pass the Violence Against Women Act (VAWA). Ms. Copemann received her Juris Doctor from the George Washington University Law School. She clerked with the Office of General Counsel for the Washington Metropolitan Area Transportation Authority (WMATA) providing vital support for numerous WMATA cases under litigation in the DC, Maryland, Virginia and Federal court systems; she soon became a member of the District of Columbia Bar. Her legal training combined with her previous nonprofit experience led to her work in tax-credit syndication at The Enterprise Foundation (now known as Enterprise Community Partners) in Columbia, MD. Later, she served as Vice-President of Program & Development at the T. Howard Foundation, where Ms. Copemann combined her nonprofit acumen, legal training, and background in media to manage a nationwide diversity recruitment program serving partners such as Comcast, Disney, DirecTV, NBC Universal, NewsCorp, TimeWarner, and Viacom. In her capacity as VP at T. Howard, Ms. Copemann also served as the compliance officer honing her expertise in Sarbanes-Oxley Act compliance.
A native of the US Virgin Islands, Ms. Copemann decided to briefly return home and serve as Director of The Reichhold Center for the Arts at the University of the Virgin Islands, where she oversaw all activities and performances at the iconic 35-year old institution and premiere outdoor amphitheater in the Eastern Caribbean. In addition to planning performance seasons and negotiating contracts, she had the pleasure of working with many notable artists including Brian McKnight, Roberta Flack, Common, Sheila E., Maxi Priest, Tom "The Fly Jock" Joyner, actor/activist Lamman Rucker, and world renowned mezzo-soprano Denyce Graves. Artistic programming was offered alongside community outreach, including working closely with former First Lady of the US Virgin Islands Cecile de Jongh to advance Mrs. de Jongh's youth literacy campaign. After returning to the mainland US, Ms. Copemann took a respite from the entertainment industry to begin practicing law on a contractual basis with the DC based offices of some of the world's biggest law firms. Specializing in white-collar representation with a focus on multi-level marketing (MLM) companies, Ms. Copemann's areas of expertise include DOJ Second Requests, Foreign Corrupt Practices Act (FCPA) compliance, and attorney-client privilege.
In 2017, Ms. Copemann transitioned into public education becoming a full-time teacher at Potomac High School in Oxon Hill, MD. Her focus is legal education for secondary students enrolled in the school's Criminal Justice and Law Enforcement Career Pathway. Ms. Copemann holds Maryland State Board of Education certifications in Career & Technical Education (CTE) Criminal Justice/Law Enforcement and in Social Studies grades 7-12. Ms. Copemann proudly instructs a new generation of future legal scholars in her courses, Administration of Justice I and II, as well as elective courses Civil Rights Law, Constitutional Law, Women's Studies and African-American Studies I and II. She is also the Coach/Attorney Coach of the Potomac H.S. Mock Trial Team. Among her most recent accomplishments as an educator was her participation in the 2022 session of the Supreme Court Summer Institute for Teachers hosted by Street Law and the US Supreme Court Historical Society for only 60 teachers nationwide. Ms. Copemann is a proud member of Delta Sigma Theta Sorority, Inc. is mother to a 15-year old son named Daniel.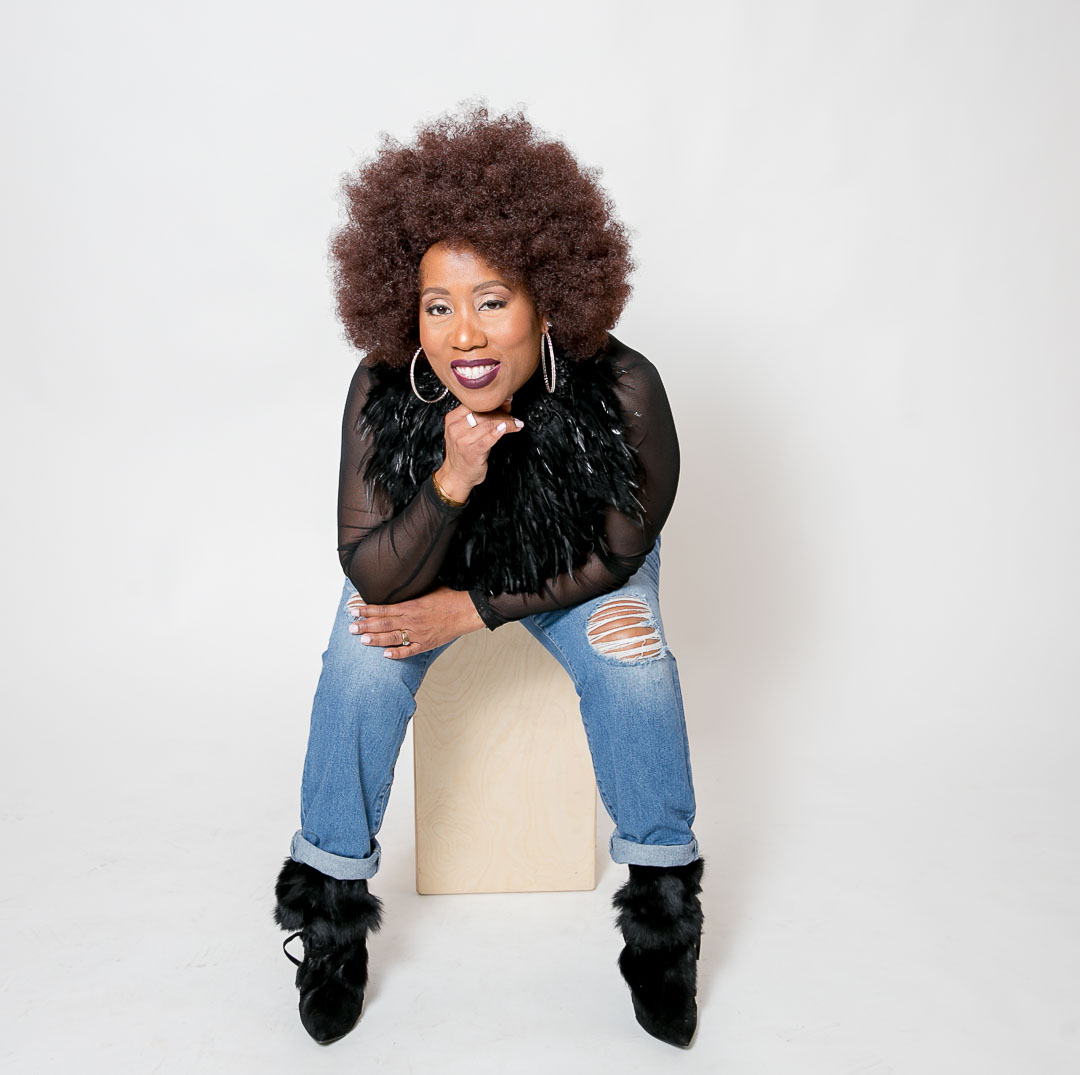 Georgette C. Littlejohn is a trailblazer and champion for positive change. She also has a passion for leadership and commitment to the professional development of others, especially women; and she Ignites-HER to MOVE through TRANSFORMATION! Her success as a mentor, 'PREAKER' and advisor through prayer has positioned her as one of the most sought-after prayer warriors for women, and she has decided to broaden her horizon and follow her purpose that God has shown her. Georgette created Prayer ToursTM and the Ignite-HER Country Club where prayer is at the premise and God's direction leads all she does. She stands on 1 Thessalonians 5:17. After serving the streets of Washington, DC for 14+ years as a law enforcement officer herself, she also equips female first responders respond to themselves first with prayer as a foundation. Georgette values the opportunity to share God's word, her wisdom and the experience she has gained to help women build success and to empower themselves. Georgette's ability to Ignite-HER and mentor others is one of her greatest strengths. She has moderated several panel discussions with clients and professionals related to women creating success and empowering their lives. On August 22, 2019, she was awarded the prestigious 'Salute Her' Award by Cafe Mocha Radio in Washington, DC. Georgette is president and definitely at the forefront of a non-profit organization, A Tribe Called Queens, Inc., which consists of four local women, who firmly believe in their mission statement: Dynamic women changing the world through love, faith, hope and empowerment. 'We Are Our Sister's Keepers!' Georgette C. Littlejohn is a Chief Firestarter that Ignites-HER into motion by Praying & 'PREAKING!'
Women in Health & Wellness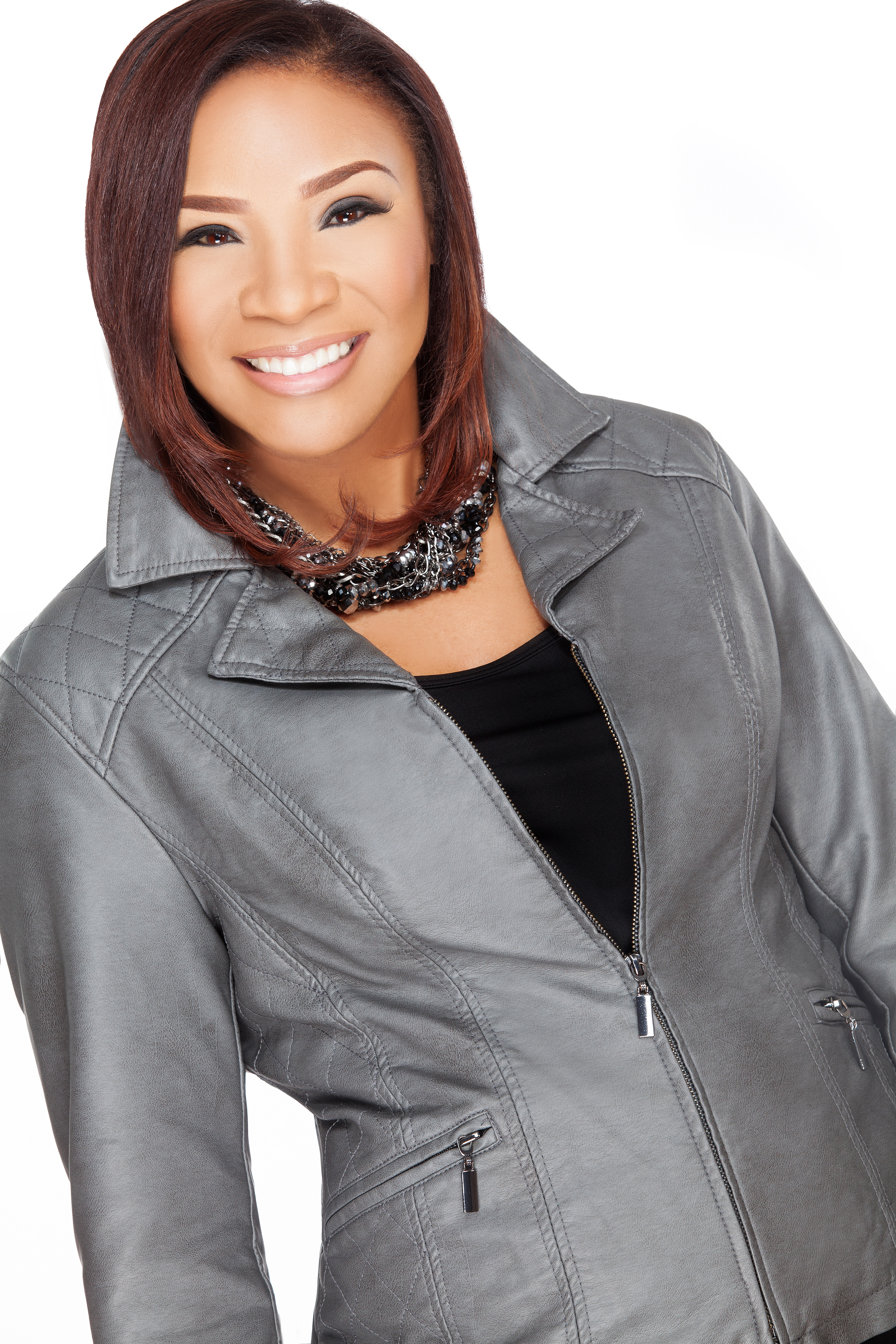 Darlena Austin is the founder and owner of Synhergy Venture Group, LLC, the parent company for Synhergy Behavioral Strategies and Darlena Austin. As the leading psychotherapist and clinical social worker for SynerGy Behavioral Strategies, Darlena is affectionately known as the Emotional Make-up Artist using her signature change strategy, Loving YourSelf 4Real. Darlena partners with women who are ready to live, love, and create from their "UnAltered Truth IM". Darlena is convinced that every individual is born to produce greatness despite all of life adversities. For over twenty-five years, Darlena has had the distinct privilege of partnering with families and individuals as they navigated through crises and challenges. Providing a blueprint which supports women in achieving an intentional self-redesign is the core of Darlena's passion and purpose. She often says, "You may not be able to change your "Before " but you can absolutely choose and redesign your "After"'. Darlena enjoys multiple life roles, including wife to her husband James and mother to their children, Caleb and Camille. When the "Austin, party of four" is not enjoying family travel, Darlena writes scripts, laughs with her "Sistahs", and searches for the best spa. To learn more about her work, visit www.darlenaaustin.com.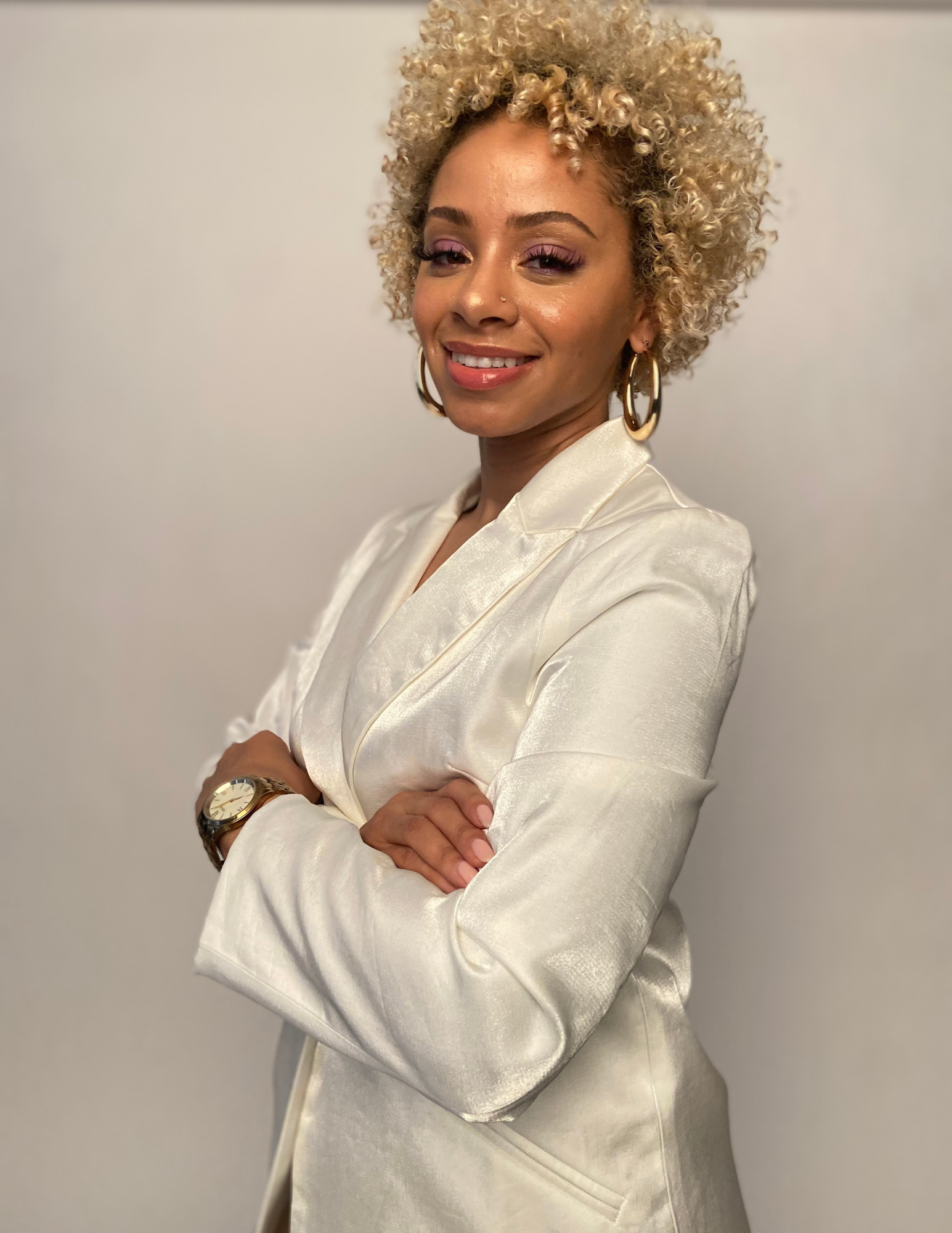 Tenaj Moody's intersecting identities as an AfroLatina millennial raised in North Philadelphia, who survived domestic violence, poverty, and having a parent who was incarcerated growing up, quickly taught Tenaj the power in owning her story and resilience. Her accompanying personal testimonies rooted in these lived experiences have fostered an unwavering commitment to shift the narrative around violence prevention education and advocacy. Tenaj provides trauma-informed programming to survivors and system impacted women through her for-profit domestic violence prevention consulting, Light to Life; Light to Life's mission is to educate, empower and engage communities to prevent domestic violence. She is a Licensed Behavior Specialist and has her Master's in Criminal Justice with a certification in Applied Behavioral Analysis. Tenaj is a best-selling Author to two books, and an experienced Advocate, Educator, and Speaker in domestic violence, sexual violence, criminal justice reform, and mental health/self-care. To learn more about her work, visit www.tenajmoody.com and www.lightoflife.org.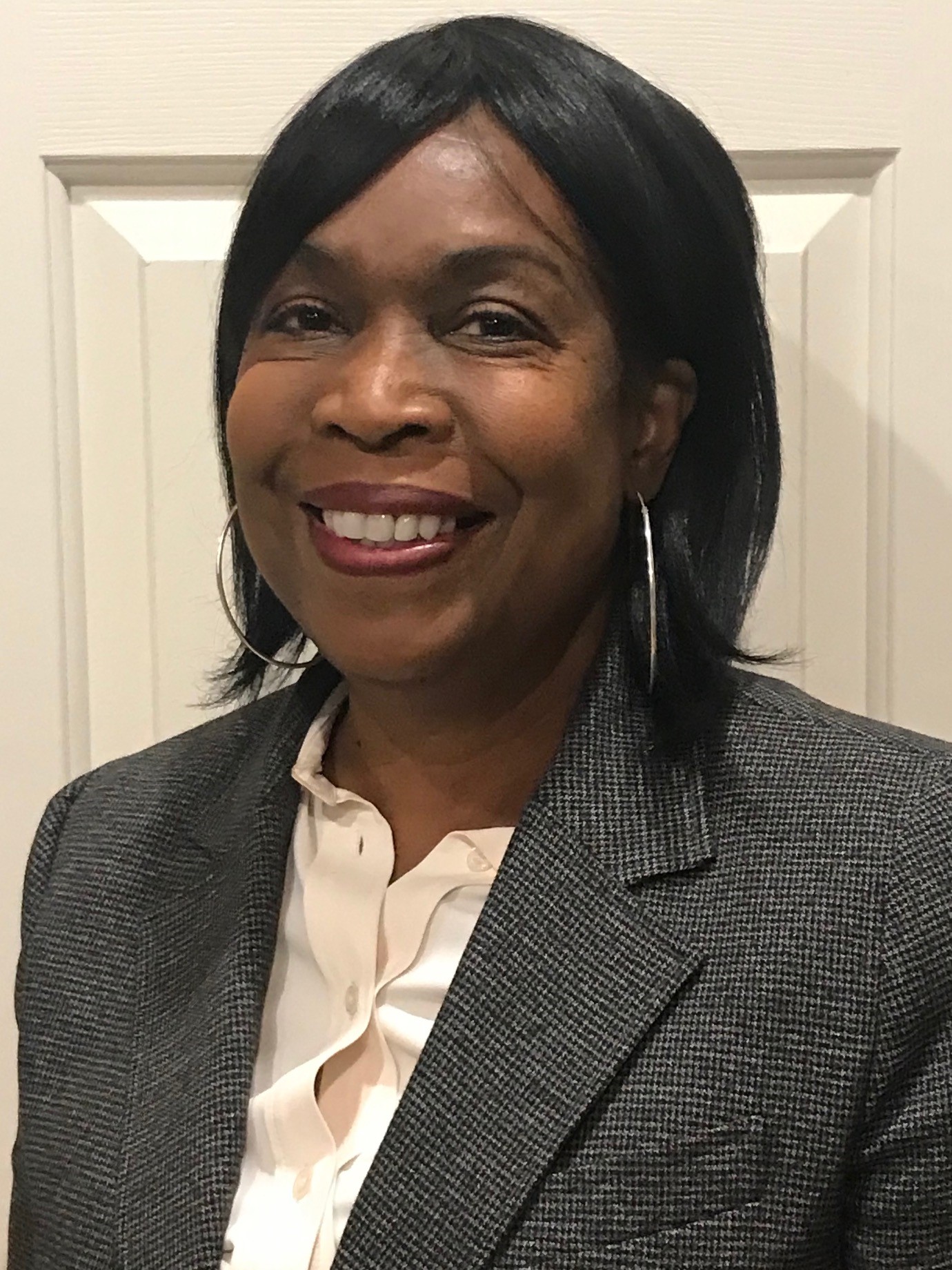 Ms. Williams is a compassionate psychotherapist serving the Washington Metropolitan and Southern Maryland Region. Her therapy style is both client-centered (maintaining an open and non-judgmental environment) and cognitive (helping clients to recognize unhelpful, inaccurate thinking). Her manner is authentic, as her clients quickly regard her style as being genuine and one who cares and one who wants the clients to succeed. Her catchphrase and therapeutic focus is to help clients examine What's "N" Your (Their) Cup. The "Cup" represents the containment of the one's heart based on their lives' issues/experiences. She espouses that when one feels good about his/her life, these feelings are often rooted in the feelings of love, accompanied by respect, support, and forgiveness. But when one feels pain based on his/her life, these experiences are often rooted in the feelings of hate, disrespect, unforgiveness and betrayal. She provides that good experiences will have a positive impact on thinking/feelings. Whereas, bad experiences will have a negative impact on thinking and feelings.
Ms. Williams teaches that unless negative life experiences (which create negative thoughts/feelings) are combatted (through cognitive restructuring) these unchallenged thoughts could permanently alter one's heart in a negative manner. Ms. Williams provides to change the heart, one must: First (1) choose to change negative thoughts, second (2) one must want to examine "What's "N" Your (Their) Cup. And third (3) one must be willing to do the work to remove any negative thinking/feelings that affect the heart. And fourth (4), one must be willing shift the focus to positive experiences by meditating on love, respect, and forgiveness. She believes if one chooses to manifest love in their heart even if it starts as small as a mustard seed—when it grows it will replace ill feelings and restore the heart.
Ms. Williams is a Washingtonian and currently resides in Washington DC. As a child growing up in Washington DC, she transferred schools over 15 times before graduating high school. She confessed that she did not like school because of all the times she moved. She found it hard to adjust and to make friends. But she graduated on time at the age of 18. She jokingly calls this her first miracle. Ms. Williams would later realize that her struggles growing up as a child would be inspirational in helping others to overcome their obstacles.
She started her career in the Federal Government as a clerk typist –promoted to a clerk stenographer and over the course of years progressed to a professional position as a contract specialist/contracting officer with an unlimited warrant. She has served as a program manager in both the federal government and private sector as a procurement/acquisition professional. These career roles helped to equip Ms. Williams with expertise in interpersonal relations and conflict management in the workplace.
While advancing in the Federal Government, Ms. Williams realized that she had passion to be more than a professional procurement specialist. She knew she wanted to help people who were struggling to overcome obstacles. So, she decided to pursue a degree in Counseling Psychology at night while working during the day. She graduated in 2005 with a master's degree in counseling psychology. Two years later (2007), she retired from the Federal Government to pursue her passion.
While advancing in the Federal Government, Ms. Williams realized that she had passion to be more than a professional procurement specialist. She knew she wanted to help people who were struggling to overcome obstacles. So, she decided to pursue a degree in Counseling Psychology at night while working during the day. She graduated in 2005 with a master's degree in counseling psychology. Two years later (2007), she retired from the Federal Government to pursue her passion.

Ms. Williams worked as a school-based counselor. In this role, she discovered that young people often do not have the tools in their "Cup" to make good decisions. She co-authored a book entitled "Raising African American Boys." Her part focused on "Stop the Abuse—Boys Live What They Learn" wherein she provides that parents must be the number one influencer in their child's life. If not, someone or something will be. In the book, she also provides practical guidance on how to raise African American boys.
Ms. Williams also co-authored a book entitled "Learning to Love Yourself." Her part focused on "Letting Go and Learning to Forgive." Ms. Williams' underlying message is that love never fails. She emphasizes that forgiving is both a spiritual and physical law.
Ms. Williams also wrote, produced, and hosted her own radio show entitled the "Turning It Around Show." She provided helping relationship tools for forgiving self and others, marriage advice, friendship issues, and children growth and development tools. Ms. Williams believes that we are all purposed to make a difference on planet earth. Her question to you is: Will you do your part? Ms. Williams has a BS Degree in Organizational Management from Columbia Union University and an MA Degree in Counseling Psychology. She is the mother of two successful sons and grandmother of five beautiful grandchildren.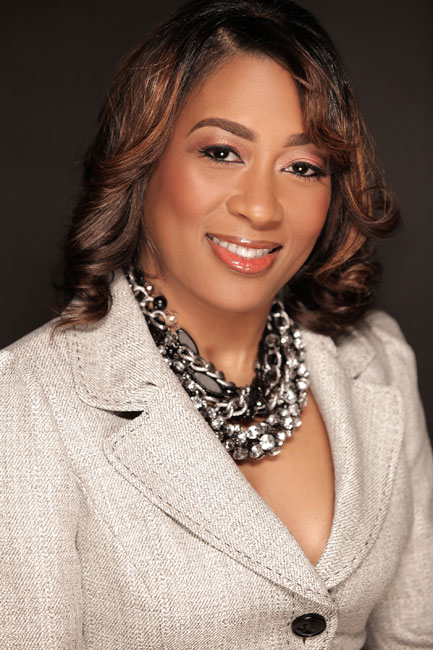 Darlene Brown, CEO of Divine Empowerment, is an author, professional speaker, certified personal development and business leadership coach, and certified training facilitator with more than 30 years of professional experience in business strategic planning in both the technology, small business, and finance industry sector. Divine Empowerment was launched in 2007 to provide personal development and leadership coaching, keynotes and professional development training for public schools, higher academia, small businesses, and professional organizations across the nation. Darlene is the recipient of the following awards: 2013 Black Wall Street Harlem "The Joe Mann Black Capital Award"; the 2015 "Outstanding Women's Award" from Play Time is Over; the 2015 "Metro Phenomenal Women's Award"; the 2015 Best Speakers Award recognized in the Examiner; the 2017 Community Involvement Award from DC Nitelife; the 2018 Bold Brave & Beautiful Unbreakable Spirit Award from EPNET and the 2019 Total Faith Network Woman of African Descent Sojourner Truth Image Award.
With a B.S. in Information Systems from Strayer University, she is an advocate for life-long learning; and in 2013 received a Leadership Certificate from the Leadership Institute at Prince George's Community College. A certified coach from the Institute for Professional Excellence in Coaching (iPEC); and her coaching curriculum provides successful methodologies on harnessing and implementing your personal power thru transformation. She also holds a certificate in the Yale Curriculum - 'Coping with Work and Family Stress: A Workplace Preventive Intervention;' Stephen Covey's - 'Seven Habits of Highly Effective People;' and Tracom Social Styles, an Emotional Intelligence and Behavioral Leadership training module.
A former advisory Board Member for the 'Diverse Male Student Institute' (DMSI), and a founding board member for the 'Women of Wisdom' program, both at Prince George's Community College, she believes in helping others thru sharing her knowledge and leadership expertise. Darlene was a former committee member for the Women's Legislative Council for Prince George's County, and former advisory board member for Women of Prince George's organization, and the Global Women Peace Foundation. Darlene is also the former advisory board member for Communications and Philanthropy for the Family Justice Center Foundation in Prince George's County.
Darlene's words will enlighten, inform, empower, and inspire any audience with her charismatic personality and bright smile. Her powerful words are engaging to all age groups, and she has helped others take immediate action to improve the quality of their personal and professional lives.
Former corporate clients have experienced an increase in productivity and employee engagement from her professional development trainings. She is the author of the 'Life-Skills Development,' a curriculum on healing, transformation and resilience which has been utilized to improve the lives of people for more than 8 years at "Adam's House" – a successful grass-roots community-based program designed to assist families thru the Prince George's County Health Department.
Her published articles on health and business leadership have been featured in Today's Black Woman, Prince George's Suite Magazine, and The Evolution online publication.
Co-author of the "HLIC - Head Ladies in Charge" book, Darlene candidly shares her story of trials and triumphs in her chapter "Leading by Example" where she shares how she persevered through the pains and perils of her childhood trauma. The "HLIC - Head Ladies in Charge" film provides an intimate look on how pivotal moments in her life strengthened her faith, increased her self-esteem which helped her to discipline her thoughts, words and actions.
Ms. Brown's extensive list of professional endeavors include entertainment. In 2001 she launched BrownIzes Productions, where she released her debut spoken-word CD, "Lovesick Lessons". Produced by international jazz pianist Bob Baldwin, the poetry CD shares the pain of going thru a divorce and reassembling the pieces of her life after a broken heart. The inspirational poems are delivered against a backdrop of classic and soulful jazz music as she lyrically expresses her experience of lessons learned through the journey of learning how to love herself. Her debut riveting live stage performance with Bob Baldwin and his band was seen at the famous "Blues Alley" in Washington, DC. Darlene wrote and produced the "Kings and Queens of Poetry" in 2003 at the University of the District of Columbia.
That same year Darlene produced the weekly open-mic poetry show, "What's the Word" featuring poets from across the world at the sultry Sugar Shack Café located in Harlem, New York. The executive producer and host of "The Next Level" TV-show, which aired to an audience of 1.5 million in New York City in 2003 thru 2005 allowed her to do on-camera interviews with such notable artist as Carl Thomas, Queen Latifah, Erykah Badu, Common, Deborah Cox, Jaheim, Bob Baldwin, Marcus Johnson, Percy Miller aka Master P, Heather Headley and the late Chuck Brown to name a few. Darlene was also the co-executive producer of the "Mic-Check" artist showcase where notable artist such as John Legend performed.
The electric sound of Darlene's voice has inspired many on topics ranging from 'Managing Change,' 'Power of Positive Thinking,' 'Seven Success Principles for Leaders,' 'Designing Your Destiny,' 'Plans to Prosper thru your Purpose' to 'Excellence without Excuses.' She has graced the stages of institutions and professional organizations in New York, New Jersey, Delaware, Washington, DC, Maryland, Texas, Florida, Turks & Caicos, Arizona, Atlanta, Colorado, and California to name a few.
Her speaking roster includes Milford Mills Academy, The College of New Rochelle, New York City Department of Education, Coppin State University, Thurgood Marshall Academy, Loyola University Maryland, Bowie State University, Eastern Shore University, University of Maryland at College Park, Prince George's Community College, Delaware State University, Prince George's Public Schools, New Vision Church, New David Baptist Church, Endodontic Consulting Group, The American Classic Association, She Matters Organization, United States Department of Justice , International Peach Foundation, Black Data Processing Associates of Washington, D.C. (BDPA), The Black and Male in America Conference in New York with Kevin Powell, Speak Life Enterprises and numerous grassroots community based organizations and The Training Source.
Sharing the stage with speaking greats such as Les Brown, Dr. George C. Fraser, Dr. Willie Jolly, Mrs. Cheryl Wood, Dr. Emma Fraser-Pendleton and Dr. Jewel Diamond Taylor to name a few, Darlene walks in her divine purpose daily and humbly accepts her role as a servant and leader to empower others to become the best person they can be and ultimately fulfill their divine destiny in life.